January 8th, 2012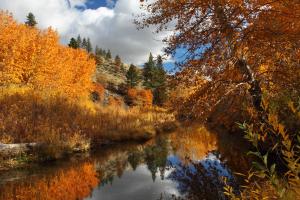 From January 13th through February 13th, 2012, I will be displaying several of my photographs at the Diamond Mountain Casino and Hotel Art Show. There will be several other artists from the area displaying their work as well. If you are in the area, stop by.

There will be a Chamber of Commerce mixer on January 19, 2012 from 5:30 to 7:30. I hope to see you there.
March 28th, 2011
From May 13th thru June 9th, I will be exhibiting my photography at the Artisan Cafe in Janesville, Northern California. It is located at the corner of Hwy 395 and Church St. I have been preparing for the event for the last several months. This a new adventure for me. Anyone who is in the area, please stop in. Janesville is South of my hometown of Susanville and is 75 miles North of Reno along Hwy 395. I do not plan to be there most of the time, but if any of my friends from FAA are going to be in the area, contact me through FAA and maybe we can meet and have a cup of coffee at the Cafe.